QUIZ
Quiz: Electrophysiology
Article Summary
DOI: 10.24969/hvt.2019.131

Page(s): 114

Electrophysiology
Published: 22/05/2019

Received: 24/01/2019

Accepted: 25/01/2019
Views: 5054

Downloads: 4376
Keywords: quiz, electrophysiology
PDF
PRINT VERSION
Comments
Address for Correspondence
Address for Correspondence: Ayan Abdrakhmanov, Department of Interventional Arrhythmology, National Research Cardiac Surgery Center Nur-Sultan, Kazakhstan, Email: ayan-3@mail.ru
---
---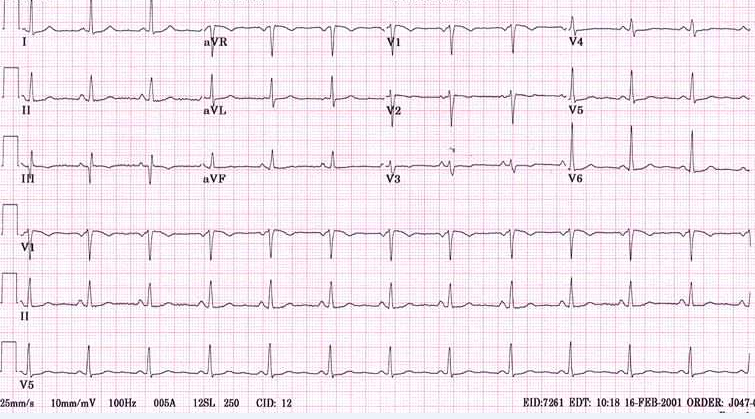 Figure 1. Twelve-lead resting ECG (paper speed 25 mm/s) showing normal sinus rhythm with a short PQ interval, but there is no clear "Delta" wave in any lead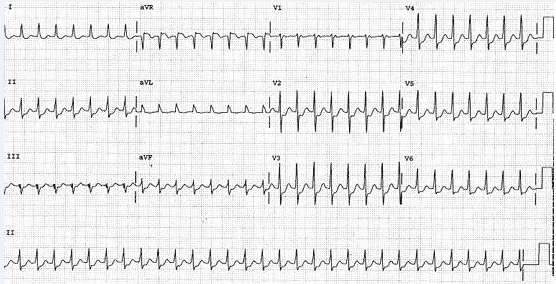 Figure 2.Twelve-lead ECG taken during supraventricular tachycardia (paper speed 25 mm/s)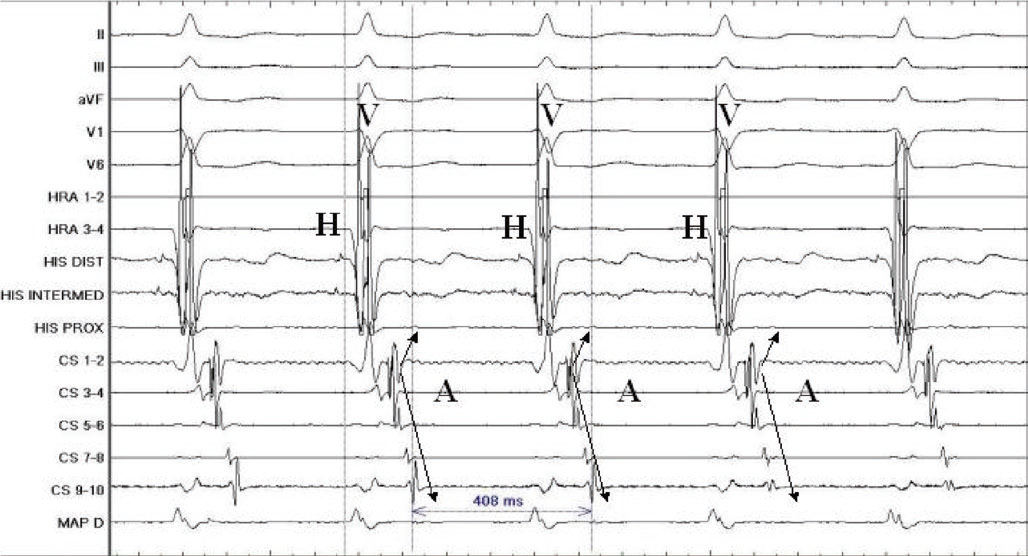 Figure 3. Intracardiac recordings taken during the electrophysiology study (paper speed 100 mm/s)
Five surface ECG (I,II,III,AVF, V1,V2)/ HRA in the right ventricle, HIS bundle region (HISd,HISi,HISp)/ Decapolar CS cathether (CS 1-2 is the distal pole)/ MAPd bipolar recording from the mapping catheter, MAPd located in the anterior part of the mitral valve
What are the likely possibilities?
A. AVNRT
B. Concealed left accessory pathway
C. Right-sided accessory pathway
D. Atrial flutter with 1:1 conduction
Ayan Abdrakhmanov, Zhandos Esilbayev
Department of Interventional Arrhythmology
National Research Cardiac Surgery Center
Nur-Sultan, Kazakhstan
Peer-review: Internal
Authorship: A.A. and Z.E. equally contrıbuted to preparation of quiz
Conflict of interest: None to declare
Acknowledgement and funding: None to declare
.